MORE ARTICLES, ADVICE AND WISDOM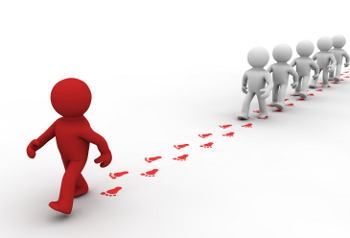 Today's Leadership Tip
So you get along great with everyone and everyone has nothing but good things to say about you. That's terrific, but it can also have a double meaning. Ask yourself: Is my nature so generous and so kind that it actually keeps me from getting what I want out of my career and my life? If nobody out there hates you, it might be because you're too hesitant to step on any toes in order to ever grab the brass rings you secretly dream of—or even notch the smaller daily victories won by people who dare to offend and alienate once in a while.
Features
Q: We put up an employee suggestion box, and month after month, despite the fact that we know there's a lot on employees' minds, it's usually empty. What do you think is going on here?
Bring a methodology to your most important thinking. Download the guide now.