MORE ARTICLES, ADVICE AND WISDOM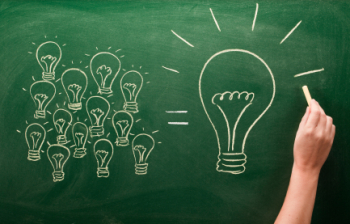 Today's Leadership Tip
When huddling with the team to figure out how to salvage, fix or streamline a problem process, never forget to pose one key hypothetical question: "What if we just didn't do this anymore?" A problem in motion tends to draw our focus away from the possibility that the bottom line may very well survive, and even thrive, in the long run without that particular burden. The sudden loss could make your thinkers get quite innovative in response.
Features
Q: Before the coronavirus hit, our company had less than half of its employees working remotely. Now everyone is working off-site and many people have been struggling with it. What are your thoughts on a strategy to make this work for all involved?
Bring a methodology to your most important thinking. Download the guide now.