MORE ARTICLES, ADVICE AND WISDOM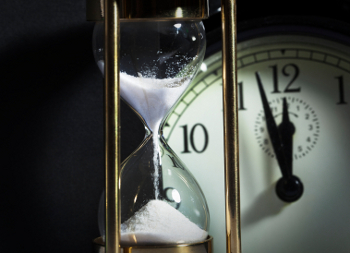 Today's Leadership Tip
As a leader, never let a single employee's departure from your company go unstudied. Don't just conduct a thorough exit interview—ask questions of others and examine the reasons for unhappiness that might exist beneath the surface of things. Keep a file solely about the lessons that are learned from each person's decision to leave (or the decision that was made for them). Those lessons are necessary to shape your culture.
Features
Q. Recently, it came to light—only to me—that one of our star employees lied on his résumé six years ago to get the job. Our organization has a zero-tolerance policy on dishonesty, so I'm in a real bind here. This person's production is really off the charts. Any advice?
Nine classic rules of war for winning big in business. Download the guide now.
Everyone seems to be seeking work/life balance. And no one seems to desire this more than leaders, managers and supervisors. I doubt there is a person who reads these words that hasn't or doesn't struggle with this issue. I've been asked about this (a lot) over the years, made some mistakes, learned some things and thought about it (a lot) too. Here is what I have learned, and what I believe to be true …
Q: "In my unit, I hold the position of union coordinator, which is a liaison between management and employees. One of my responsibilities is to talk with the supervisor about productivity, so in the past I have been candid about individual performance issues. I didn't expect this information to be used against anyone. Recently, however, our supervisor gave some performance warnings that seem based on my comments. Now I feel trapped in the middle of a conflict between management and my co-workers. I don't know whether I should remain neutral or take a side, so I'm afraid to say anything. Do you have any advice?" No-Win Situation