MORE ARTICLES, ADVICE AND WISDOM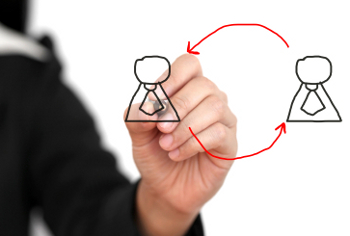 Today's Leadership Tip
Each year that the digital lifestyle engulfs us all, the power of a simple handwritten note grows. Just as getting a real greeting card in the mail dwarfs even the snazziest animated e-card, handing off a note of thanks, encouragement or motivation written in your own hand is a gesture that gets noticed and remembered. If your staff doesn't know your lettering by sight, it might mean your communications with them could use a personal touch.
Features
Q. I'm in the process of gaining U.S. citizenship. When I applied for a job recently, the employer asked me to produce documents proving I was legally able to work. I provided my driver's license and Social Security card, but then he asked for a "green card," which I do not have. Is this legal?
Download guides like The Art of Selling Your Ideas, Business is War, Decision-Making, and 10 Time Management Tips.