Executive Leadership has become Leadership Briefings! Our new name is a reminder that leadership comes not just from the C-suite, but from everyone who aspires to greatness—ambitious managers, solo entrepreneurs, exceptional admins. You'll find all your issues and additional training tools on this site.
MORE ARTICLES, ADVICE AND WISDOM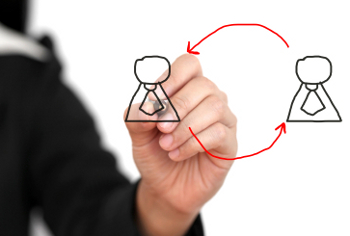 Today's Leadership Tip
If you're meeting a client, a job prospect or heading to a networking event, get into the habit of carrying your bag on your left shoulder or toting other items in your left hand. This gives your right hand free to offer it up for a handshake, thus avoiding a clumsy adjustment in that all-important first encounter.
Features
Q. We're thinking of surveying our entire workforce specifically about their morale. Do you think that's a good move, or might it come across as weak?
Chronic negativity frequently starts with only one or two employees, but it can quickly infect an entire department. Don't let things go too far—learn how to put a strategy in place to combat negativity. Watch this webinar to learn specific strategies for combating negativity in your group and promoting more positive attitudes. Watch the video now.
We walk through every part of our day doing nearly everything by rote; automatically without thinking. Overall this is very helpful — we are leaving…
If you want to be your "authentic" self, says Jason Seiden, you're going to spend some sleepless nights in a cold sweat. "It's not possible to find your true self without getting tested, and tested hard ..."
Q: "Two years ago, my immediate boss, with whom I had a great relationship, was forced to resign. Shortly thereafter, I had a serious conflict with a colleague who was extremely close to our department vice president. After that incident, my career went downhill, although I had previously received high performance ratings and a promotion. I began to look for another job, but the economy took a nosedive and my wife was diagnosed with cancer, so leaving was completely out of the question. Now my wife is well again, and the economy has improved. But after having my self-esteem pounded on a daily basis, I no longer feel confident that anyone will hire me. Can you offer any advice?" Hopeless