MORE ARTICLES, ADVICE AND WISDOM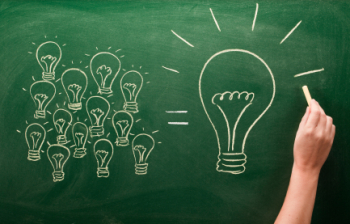 Today's Leadership Tip
Social media's all about building influence, and everyone's trying to outdo each other. To keep up in the competition for the world's attention, sit down today and tweet or post something that totally goes against the grain of what you normally put out there. Test the limits of your comfort zone—your followers will take notice and appreciate it. They become bored more quickly than you think, so grab their gaze today and hold it.
Features
Q. A senior leader was let go from our company. As a friend of hers, I've become aware of disparaging things she now writes online about it—nothing widely seen, but I think many of them are unjustified. I want to stay friends, but also put an end to these inaccuracies. Any suggestions?
Download guides like The Art of Selling Your Ideas, Business is War, Decision-Making, and 10 Time Management Tips.