Executive Leadership has become Leadership Briefings! Our new name is a reminder that leadership comes not just from the C-suite, but from everyone who aspires to greatness—ambitious managers, solo entrepreneurs, exceptional admins. You'll find all your issues and additional training tools on this site.
MORE ARTICLES, ADVICE AND WISDOM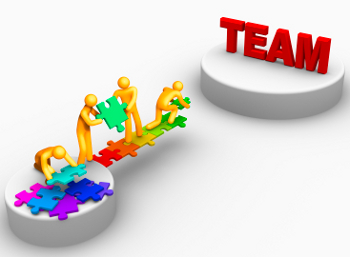 Today's Leadership Tip
Remember that when you sit behind a desk and your employees are sitting in front of you, you are clearly positioned as the superior, which produces a natural reticence in people you're paying to speak openly. If you want to cultivate honesty, level the playing field by sitting with the team at a table whenever you can, and the more informal the setting, the better.
Features
Q. I've lost trust in one of my employees. He's acted in ways that make me think he's unreliable and possibly a liar. But he's technically very good at his job and I'd prefer not to lose him. Is it possible to have someone on your team who's proficient at his work, but untrustworthy? I mean, everyone lies sometimes, right?
Traditional interview questions focus on the applicant's past: Where have you worked? What have you done? What have you learned? But you need to know how people will perform in YOUR workplace. Talent-based interviewing, an increasingly popular interviewing technique, asks questions about real-life situations. Better interview questions mean better hires. And that reflects better on you. Watch the video now.
Project management training, advice and wise counsel can be found anywhere. Fair less is written about leading projects. This short article won't put much of a dent in the balance of that writing — project management vs. project leadership, but it will illuminate five key lessons that I have learned from personal experience, as well as coaching and observing others.
Three actions to adopt with your team.
Q: "Ever since I came to work here a year ago, I have gotten nothing but attitude from the woman in the next cubicle. I keep trying to be nice to 'Mandy,' but she refuses to develop any kind of relationship with me. Sometimes she doesn't speak to me at all. Our supervisor told us that we needed to work on our communication problem, but that didn't help at all. This situation has me ready to explode, but I know that getting angry will only make me look bad. What should I do?"