Executive Leadership has become Leadership Briefings! Our new name is a reminder that leadership comes not just from the C-suite, but from everyone who aspires to greatness—ambitious managers, solo entrepreneurs, exceptional admins. You'll find all your issues and additional training tools on this site.
MORE ARTICLES, ADVICE AND WISDOM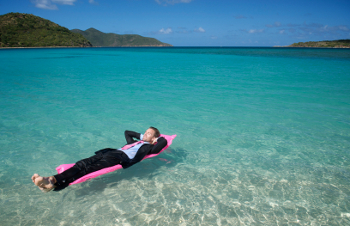 Today's Leadership Tip
How's this for an Outlook reminder: Set one for yourself annually that speaks not of a project due date or an imminent meeting, but instead simply says this when it pops up unexpectedly: "Since this time last year, you have almost certainly become complacent about processes that seem to be working, and you need to scrutinize them today, before they decline, fail, or become such an afterthought that they'll never, ever get better. And it's been too long since you looked at something old with fresh eyes. What is that thing? What will you challenge today that's overdue for challenging?"
Features
Q. Our company has no mission statement. I'm not quite in a position to write one, and it seems like we're doing fine without it. Should I start the ball in motion toward creating one, or let it lie?
In this video recording, Paul Glatzhofer & Dr. Alissa Parr from Select International share their experiences from the last 15 years of working with Fortune 500 organizations and their key struggles with leadership selection and developments. Watch the video now.
If you are a leader, odds are greater than 50/50 that you are leading a remote team. And it is very possible, when you began your…
Q: "In my performance review, my supervisor wrote that I lack patience. She based this conclusion on some comments I made about our CEO during a recent project. This was extremely frustrating, so I often wound up venting to my boss. Although she seemed sympathetic, she now says that I was impatient. My overall review was good, but I am very upset about this comment." Misunderstood