Executive Leadership has become Leadership Briefings! Our new name is a reminder that leadership comes not just from the C-suite, but from everyone who aspires to greatness—ambitious managers, solo entrepreneurs, exceptional admins. You'll find all your issues and additional training tools on this site.
MORE ARTICLES, ADVICE AND WISDOM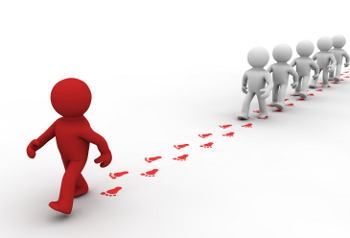 Today's Leadership Tip
Don't start a speech by citing "eight ways to beat inflation" or "10 rules of teamwork." After the first one, your audience will quickly calculate how long you're likely to talk, and zone out. - Adapted from The Speechwriter's Handbook of Humor, Robert Orben, Marion Street Press.
Features
Q: When we're up against a crunch deadline, our CEO tries to bolster our confidence by giving us a T-shirt with "YGT" on it. It stands for "You Got This." I don't need to be told I can tackle a tough challenge. I do need better support—more resources, more time, more cooperation from the CEO. Can I rip up my shirt?
Stay interviews are a simple, powerful discussion that can help you identify problem areas before they become reasons for quitting. Studies show that companies who conduct stay interviews enjoy a higher percentage of engaged, motivated employees—and their turnover is much lower. Watch the video now.

Unless you are living under a rock (or don't have a teenage daughter), you know that a selfie is a photo taken of yourself by yourself — likely with a cell phone camera. I'm going to ask you to take one right now.
Try these four steps from the Leader Communicator blog.
Q: "A co-worker told me that he brings a voice recorder to work to catch people talking behind his back. He will tape it underneath a desk or hide it behind a picture. We used to be friends, but I now seem to be on the list of people that he hates. I've started searching my work area every morning to be sure his recorder isn't there. Should I bring this to the attention of human resources?" —Nervous in Indiana