Executive Leadership has become Leadership Briefings! Our new name is a reminder that leadership comes not just from the C-suite, but from everyone who aspires to greatness—ambitious managers, solo entrepreneurs, exceptional admins. You'll find all your issues and additional training tools on this site.
MORE ARTICLES, ADVICE AND WISDOM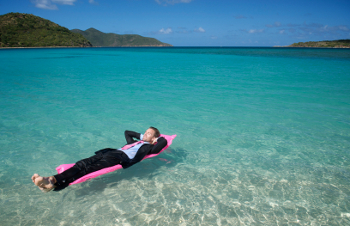 Today's Leadership Tip
If you find yourself often speaking of how good things used to be (or even how bad they used to be), remember that people want to follow those who live most in the present. Nostalgia is a trap we all fall into; if you want to be seen as cutting edge, make sure it doesn't creep too much into your daily conversations.
Features
Q. I'm quite well paid and it's obvious to everyone at my company. But I'm in charge of motivating a lot of very low-paid employees. I'm not sensing their trust—I think the income disparity is a real problem. What do you recommend?
Does the thought of speaking in front of people make you cringe in fear? Learn how to harness the courage that puts fear in its place, and how to avoid the traps that will sink you like the Titanic. The secrets for fearless speeches,training, and meeting facilitation are in Conquering the Fear of Public Speaking. Watch the video now.
Whatever your specific leadership role, I am confident you find yourself in the role of presenting to others – at least on occasion.  And if that is true, I'm guessing you would like to do it more effectively and more persuasively. These are good goals.  Yet too many people present just like everyone else; which of course, gives you the same results they got.
Three actions to adopt with your team.
Q: "My boss, 'Karen,' feels the need to control absolutely everything. Ever since Karen promoted me last year, I have been so frustrated that I can hardly stand it. How can I work with this obsessive woman?"