Executive Leadership has become Leadership Briefings! Our new name is a reminder that leadership comes not just from the C-suite, but from everyone who aspires to greatness—ambitious managers, solo entrepreneurs, exceptional admins. You'll find all your issues and additional training tools on this site.
MORE ARTICLES, ADVICE AND WISDOM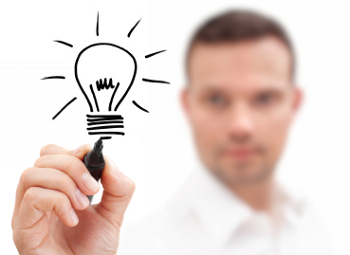 Today's Leadership Tip
Ever get that suspicion that something is bothering one of your good employees? If so, it's time for an honest chat. Hold that talk on their turf. Don't call them into your office. The employee will feel more comfortable and thus more apt to be open and candid when the conversation is held in theirs.
Features
Q. Thinking back on all the jobs I've ever had, it occurs to me my favorite managers and leaders all had one thing in common—a hearty, even booming laugh. Is there a lesson here?
Can you comfortably say you're completely on top of what's going on in your workplace? Harassment and discrimination claims never cease, and you need protection. Watch the video now.
We walk through every part of our day doing nearly everything by rote; automatically without thinking. Overall this is very helpful — we are leaving…
If you want to be your "authentic" self, says Jason Seiden, you're going to spend some sleepless nights in a cold sweat. "It's not possible to find your true self without getting tested, and tested hard ..."
Q: "I feel that I have been betrayed by one of my peers. 'Chuck' and I are both senior vice-presidents, reporting to the president of our company. In a recent executive team meeting, Chuck stated that an employee in my department has been intercepting and reading the president's email for several months. Chuck has apparently known this for some time, but instead of telling me privately, he chose to throw me under the bus by revealing it in front of our boss. After this humiliating betrayal, I'm not sure how to act around Chuck. Should I just speak to him when we have to work together and ignore him the rest of the time?" Infuriated