Executive Leadership has become Leadership Briefings! Our new name is a reminder that leadership comes not just from the C-suite, but from everyone who aspires to greatness—ambitious managers, solo entrepreneurs, exceptional admins. You'll find all your issues and additional training tools on this site.
MORE ARTICLES, ADVICE AND WISDOM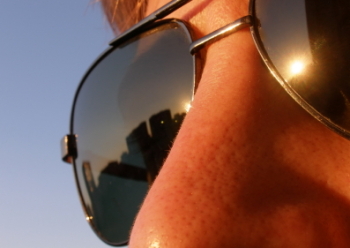 Today's Leadership Tip
The next time you find yourself struggling with an ethical question, you might want to try a bit of a shock technique to snap yourself into reality: Imagine clicking on Google News tomorrow morning and seeing how the online media's headlines would present your decision to the world. Go ahead and put your photo next to those headlines, of course. If you're not totally at peace with how that would all look, it's time to do some more thinking.
Features
Q. Our company is liberal with sending its people to various conferences around the country. They all come back seemingly rejuvenated and flush with new ideas. Some of it is useful; most of it is not. What can I do to ensure that these costly training trips don't turn into junkets?
Workers say that 70% of the time they spend in meetings is wasted. Don't let a meeting that you or your boss run be labeled as a waste of time. Here's how to hold meetings that are more productive, take less time and lead to action. Watch the video now.
If you are a leader, odds are greater than 50/50 that you are leading a remote team. And it is very possible, when you began your…
Q: "Our CEO has always distributed employee bonuses in group meetings. He gives the top performers an envelope containing a thank-you letter and a check. We have sixteen employees, but usually only one or two get an envelope. Most of those who are eligible for bonuses report to me, and the recipients have told me that being rewarded in front of their peers makes them uncomfortable. My personal opinion is that publicly handing out checks seems rather juvenile, so I believe these bonuses should be given in private. What do you think?" Middle Manager