Executive Leadership has become Leadership Briefings! Our new name is a reminder that leadership comes not just from the C-suite, but from everyone who aspires to greatness—ambitious managers, solo entrepreneurs, exceptional admins. You'll find all your issues and additional training tools on this site.
MORE ARTICLES, ADVICE AND WISDOM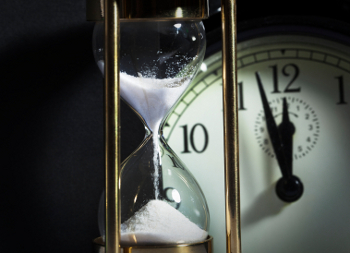 Today's Leadership Tip
Three blind mice, the three little pigs, three wishes—there's a reason childhood stories revolve around the magic number "3."  Our brains tend to think in threes. Add a fourth item, and it doesn't stick in our memory as well. How can you take advantage of this simple truth? Persuade someone to think of three points you want to convey. Repeat them throughout your story or pitch. End your spiel by touching on the three points again.
Features
Q. In a society where things we did and said twenty years ago can be so easily retrieved and held against us, I'm nervous seeing my name attached to so many work documents I never actually see, emails from the company, etc. Am I being needlessly paranoid?
Emotions didn't use to have a place in the business world ... but not anymore. People with average IQs outperform those with the highest IQs 70% of the time. Why? Emotional intelligence. Watch the video now.
If you are a leader, odds are greater than 50/50 that you are leading a remote team. And it is very possible, when you began your…
Q: "Even though I am a top performer, my pay is low based on market comparisons. To be smart about my career, I believe that I should refuse to accept this mediocre salary. If I'm offered a standard 5% raise, how do I say, 'Thanks, but I'm worth more than that. What can you do to bring my pay up to market level?'" Underpaid