MORE ARTICLES, ADVICE AND WISDOM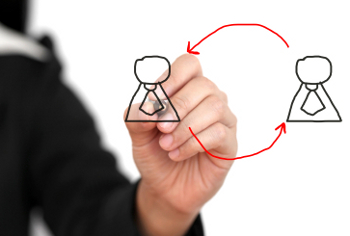 Today's Leadership Tip
Too often when we sit down with job candidates, we set little traps for them to fall into by overanalyzing everything from their handshake to their level of eye contact to their answers to highly unusual questions—factors that can have very little to do with their ability or willingness to do the job. Your goal in interviewing should be to confirm qualifications and get to know the whole person as much as possible; snap judgments based on sneaky tests and gamesmanship won't accomplish that.
Features
Q. I find it very difficult to overcome the feeling that all my hard work is causing me to miss too much of my children's lives. Any advice?
Nine classic rules of war for winning big in business. Download the guide now.
Everyone seems to be seeking work/life balance. And no one seems to desire this more than leaders, managers and supervisors. I doubt there is a person who reads these words that hasn't or doesn't struggle with this issue. I've been asked about this (a lot) over the years, made some mistakes, learned some things and thought about it (a lot) too. Here is what I have learned, and what I believe to be true …
Q: "Our new Executive Director wants to change my job title from 'communications director' to 'communications manager.' I don't believe the title of 'manager' accurately reflects the complexity of my work. When I meet with my boss to discuss this issue, I plan to show him my current job description and explain how my work is instrumental to achieving his vision for the company. Do you have any other suggestions?" More than a Manager