MORE ARTICLES, ADVICE AND WISDOM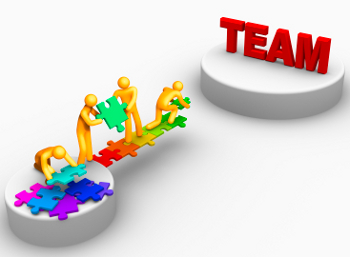 Today's Leadership Tip
By putting up a humor board, where anyone can post cartoons, jokes, or funny pictures, you'll remind everyone in the office that there's a place for levity. Just remember to give it a prominent spot—preferably close to the office entrance, or the kitchen, so it's one of the first things people notice each day.
Features
Q. Our company is liberal with sending its people to various conferences around the country. They all come back seemingly rejuvenated and flush with new ideas. Some of it is useful; most of it is not. What can I do to ensure that these costly training trips don't turn into junkets?
These days, every workplace is an open book to the world. Social media and websites like Glassdoor allow people to instantly know which organizations are great places to work - and which should be avoided at all costs. How would your workplace rank? Could you benefit from a serious "culture adjustment" to improve recruitment? Watch the video now.
Everyone seems to be seeking work/life balance. And no one seems to desire this more than leaders, managers and supervisors. I doubt there is a person who reads these words that hasn't or doesn't struggle with this issue. I've been asked about this (a lot) over the years, made some mistakes, learned some things and thought about it (a lot) too. Here is what I have learned, and what I believe to be true …
Question:  "I can't stand my new co-worker, even though she seemed nice at first.  After only a few months, this woman is already trying to take over.  She constantly sucks up to our boss, so now he listens to her instead of me.  Whenever I talk about my personal life, she becomes very critical and starts telling me what to do...