Executive Leadership has become Leadership Briefings! Our new name is a reminder that leadership comes not just from the C-suite, but from everyone who aspires to greatness—ambitious managers, solo entrepreneurs, exceptional admins. You'll find all your issues and additional training tools on this site.
MORE ARTICLES, ADVICE AND WISDOM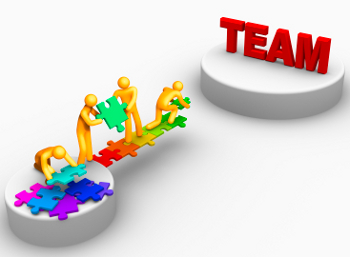 Today's Leadership Tip
Don't start a speech by citing "eight ways to beat inflation" or "10 rules of teamwork." After the first one, your audience will quickly calculate how long you're likely to talk, and zone out. - Adapted from The Speechwriter's Handbook of Humor, Robert Orben, Marion Street Press.
Features
Q. I volunteered to serve on a committee to boost my visibility here. But I keep getting assigned time-consuming projects on top of my normal job. The projects aren't very interesting, and it feels like the committee chair is just dumping chores on my lap. Should I quit this stupid committee?
Stay interviews are a simple, powerful discussion that can help you identify problem areas before they become reasons for quitting. Studies show that companies who conduct stay interviews enjoy a higher percentage of engaged, motivated employees—and their turnover is much lower. Watch the video now.

Unless you are living under a rock (or don't have a teenage daughter), you know that a selfie is a photo taken of yourself by yourself — likely with a cell phone camera. I'm going to ask you to take one right now.
Take a lesson from Pat Summitt.
Q:  "My boyfriend, 'Doug,' was recently promoted, but he's having a lot of problems. He is now supervising his former boss, who is unhappy about being demoted. On top of that, the assistant manager applied for the job and resents the fact that Doug was selected. Their negative attitudes have spread to other employees, who are becoming insubordinate. Doug is expected to clean up this department, which is a complete mess. However, he has no management experience, and these toxic people seem to feel they can run all over him. He is feeling really stressed out. Do you have any advice?"